About the Journal
Jurnal Pendidikan Teknologi Kejuruan aims to present high-quality and relevant scientific articles in the form of original research results in the field of Technical and Vocational Education and Training. By showcasing the latest... View full aims & scope

Announcements:

Since July 1st 2023, Jurnal Pendidikan Teknologi Kejuruan has been managed by the Vocational Research Center Universitas Negeri Padang and collaboration with Fakulti Pendidikan Teknikal Dan Vokasional Universiti Tun Hussein Onn Malaysia, Malaysia.
To submit a manuscript, please use this template:Jurnal Pendidikan Teknologi Kejuruan Manuscripts Template
Jurnal Pendidikan Teknologi Kejuruan publishes 5 to 20 articles per issue. The editorial decisions are on the grounds of suitability for the journal scope, impact and overall quality of the manuscript.
Call for papers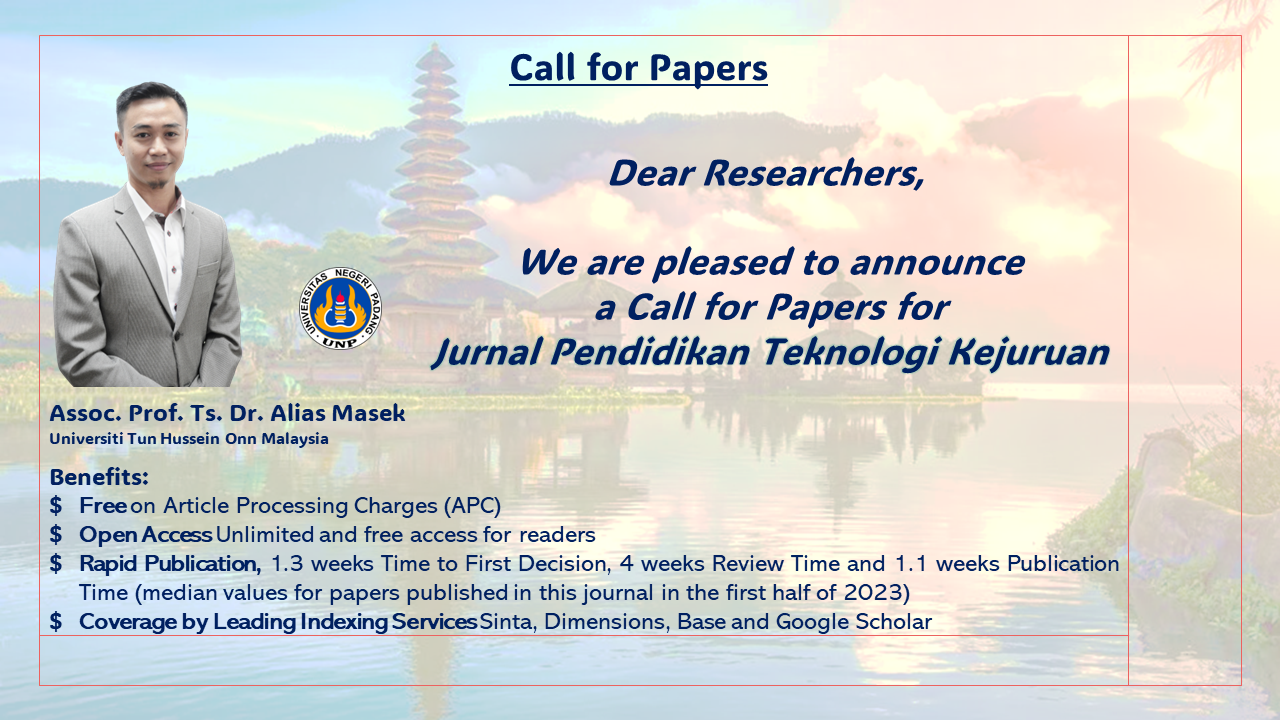 Current Issue
Vol 6 No 4 (2023): Regular Issue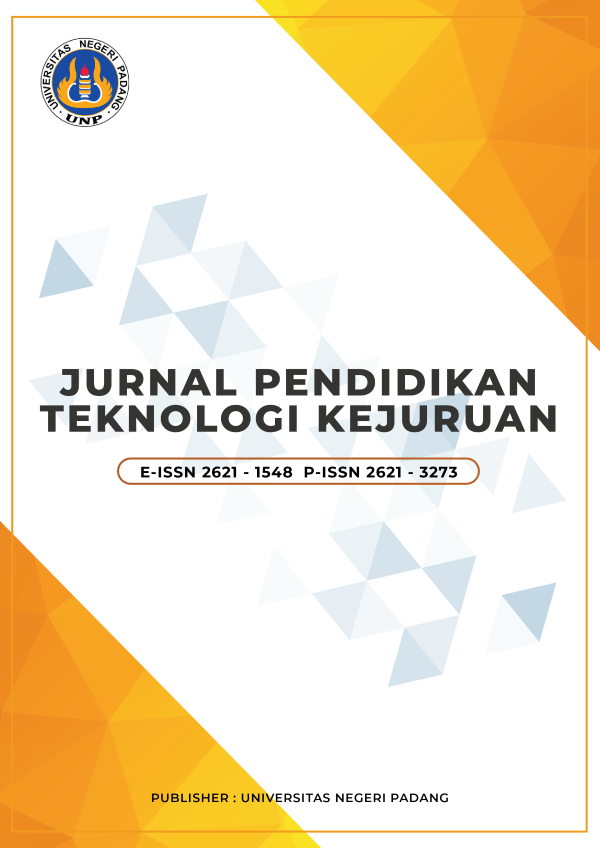 This issue has been available online since 20th November 2023. All of the published articles were authored/co-authored by 17 authors from 7 institutions in 6 countries. The institutions include University of Benin (Nigeria), Universitas Negeri Padang (Indonesia), Souphanouvong University (Laos), Universiti Malaysia Pahang Al-Sultan Abdullah (Malaysia), Universitas Iskandar Muda (Indonesia), Northern Technical University (Iraq), and Western Sydney University (Australia).
View All Issues